"The choices we make change
the story of our life." ©
Sunday, April 02, 2006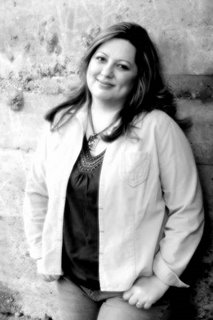 Greetings from Montana! My name is Tricia Goyer, and here's a little info about myself. (Clearing throat . . .)
Tricia Goyer
was named Mount Hermon Christian Writers Conference "Writer of the Year" in 2003. In 2005, her book
Life Interrupted
was a finalist for the Gold Medallion and her novel
Night Song
won
ACFW
's Book of the Year for Long Historical Romance. She has written hundreds of articles, Bible Study notes, and both fiction and non-fiction books.
Yet those things pale in comparison to Tricia's love for her
family
. She's married to the love of her life, John, and they have three great kids whom she homeschools: Cory (16), Leslie (13), and Nathan (11). They make their home in Northwest Montana with their dog, Lilly.
Tricia's first novel,
From Dust and Ashes
(Moody) was inspired by true stories from World War II veterans. Tricia heard so many great stories from veterans she embarked on a second novel
Night Song
(Moody), released September 2004. Tricia's third novel
Dawn of a Thousand
Nights
(Moody) was released Fall 2005. Her fourth novel,
Arms of Deliverance
, will be released July 2006.
Out of her own experiences as a teenage mother, and her work with young moms, came Tricia's passion for
Life Interrupted: The Scoop on Being a Young Mom
(Zondervan) and her monthly column for
Teen Moms
. She also recently completed a book for Gen X'ers (people born between 1964-1979), and
Generation Next Parenting
(Multnomah) will be released
September 2006.
Her merriest book to write,
Ten Minutes to Showtime
(Tommy Nelson), was inspired by the types of stories she loved reading to her own kids.
Tricia is currently working on a three-book fiction series on The Spanish Civil War and another book for Gen X'ers:
Generation Next Marriage
.
In addition to being a guest blogging for God Allows U-Turns, you can also read Tricia's blogs:
Gen X Parents
and
It's Real Life
.
See you tomorrow!
Tricia Goyer
P.S. I'm introducing myself today because Allison is in Montana too!
In fact, my family and I drove 2 1/2 hours yesterday to surprise her. Here's a photo of me with Allison and Judy Miller--fellow
CAN
(Christian Authors Network) authors.